August 19, 2009

Martha L. Drudge
February 8, 1934 - August 16, 2009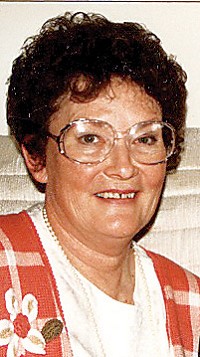 Martha L. Shireman, 75, of 12635 W. 900 South, Akron, died at 7:55 p.m. Sunday at Manor Care at Summer Trace, Carmel. She had been in failing health since 2005.
Martha was born Feb. 8, 1934, in Kosciusko County to Omer and Pauline Poor Drudge; she was born at the same residence she lived at her entire life. She was married July 2, 1955, at Beaver Dam United Methodist Church, Akron, to Paul E. Shireman, who preceded her in death Aug. 18, 1995.
Martha was the extension agent for Fulton County for 21 years.
Martha graduated from Beaver Dam High School in 1951. She then attended Purdue University and graduated in 1955 with a Bachelor of Science in home economics. She taught home economics at Akron High School for five years.
Martha was a member of the Beaver Dam United Methodist Church. She was also a member of Alpha Delta Phi sorority, the John Purdue Club and the Daughters of the American Revolution. She loved Purdue University and had season tickets to Purdue football games for over 40 years.
Martha is survived by one daughter, Paula K. Shireman, M.D., and husband Patrick Conroy, San Antonio, Texas; two sons, Greg L. and wife Julie Shireman, Schaumburg, Ill., and Mark A. and wife Margret Shireman, Carmel; eight grandchildren, Jeffery, Alan, Grant, Derek, Jack, Patrick, Paul and Aine; and one sister, Mary Randall-Florey and husband Monte Florey, Warsaw.
Services will be at 10 a.m. Thursday at Beaver Dam United Methodist Church, Akron, with the Rev. Butch Troke and the Rev. Jacqueline Foley officiating. Visitation will be from 4 p.m. to 8 p.m. today at Hartzler Funeral Home, 305 W. Rochester St., Akron. Burial will be in Rochester IOOF Cemetery.